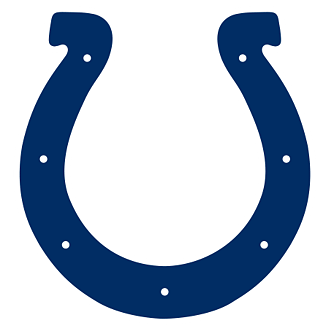 Over the course of 32 days (or so) I will be previewing all 32 NFL teams, followed by an overall season prediction post, leading up to the start of the 2014 season. This post is previewing the Indianapolis Colts.
Coming off consecutive 11-5 seasons, the Colts look to be the favorites in the AFC South again heading into the 2014 season. QB Andrew Luck has been impressive in his first two seasons, throwing for nearly 8200 yards and 46 touchdowns, with 11 game-winning drives in the fourth quarter or overtime.
Luck and his receiving core — led by second-year WR T.Y. Hilton — helped to carry the Colts' offense in 2013, making up for the disappointing year from the rushing game. The Colts traded their first-round pick in this year's draft to the Browns for RB Trent Richardson, the Browns' first-round pick (third overall) in the 2012 draft, last September. He did not live up to the Colts' expectations in any way. In 14 games (eight starts) with the team, Richardson ran for fewer than 500 yards and just three touchdowns — Luck had four rushing touchdowns — a far cry from the 950 rushing yards and 11 touchdowns Richardson had in Cleveland during his rookie year.
If Richardson and the team's other running backs, including Ahmad Bradshaw, can have a comeback season this year, the Colts should easily win the division again, and possibly surpass their 11 wins from each of the last two seasons. An improved running game would open up the field, giving Luck more of an opportunity to do his thing. The expected return of TE Dwayne Allen, who played just one game last year because of injury, should  also help Luck by giving him another target to throw to.
The Colts have a tough game to begin their 2014 campaign, a Sunday nighter at former Colts QB Peyton Manning and the Broncos. Other tough games on the schedule include back-to-back games hosting the Bengals and visiting the Steelers in weeks seven and eight, while they host the Patriots in week 11. The Colts should get doube-digit wins again this year, which would likely be enough to win the division.
Source: http://www.colts.com, http://www.pro-football-reference.com