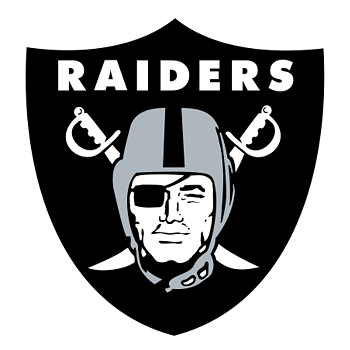 Over the course of 32 days (or so) I will be previewing all 32 NFL teams, followed by an overall season prediction post, leading up to the start of the 2014 season. This post is previewing the Oakland Raiders.
The Raiders lost to the Buccaneers in Super Bowl XXXVII following a 2002 season in which they went 11-5. Since then, the Raiders have not finished a season above .500 and are coming off of two straight four-win seasons. There doesn't appear to be much of an improvement in this year's team and it looks like it could be another season of right around four or five wins for the team. 
Last year's leading passer and rusher — Terrelle Pryor and Rashad Jennings, respectively — are no longer on the team. The lone returning quarterback — Matt McGloin, third on this year's depth chart — threw for 1578 yards and eight touchdowns in six starts in 2013. Returning RB Darren McFadden ran for just 379 yards and five touchdowns in 10 games, including seven starts, last season. WRs Rod Streater and Denarius Moore were the team's top two receivers last year, and both return for the upcoming season.
The quarterback position appears to be a bit of a mess for the Raiders this season. They traded for veteran QB Matt Schaub in the offseason, likely expecting him to begin the season as the starter. But that honor is instead going to rookie QB Derek Carr, who was selected in the second round of this year's draft. Veteran RB Maurice Jones-Drew sits atop the depth chart at that position after signing with the team as a free agent in March.The team also added some depth in the receiving core by signing former Packers WR James Jones. The schedule for this season isn't easy, but that is to be expected in a division in which the three other teams all made the playoffs last year and the Raiders have to play six games against them. Other difficult games include road games against the Patriots and Super Bowl champion Seahawks, as well as a home game against the 49ers. The Raiders would probably be lucky to get five or six wins this year.
Source: http;//www.raiders.com, http://www.pro-football-reference.com