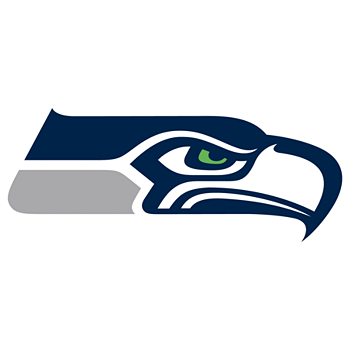 Next up for the NFC West in our previews of all 32 NFL teams is the Seattle seahawks, who won  the division last season.
The Seahawks came within seconds of winning their second consecutive Super Bowl in February, but an interception late sealed their fate as they lost to the Patriots. The Seahawks made a major acquisition during the offseason, trading for TE Jimmy Graham from the Saints, providing them with a big upgrade at the position and providing an additional offensive weapon for QB Russell Wilson.
Wilson threw for 3,475 yards and 20 touchdowns last season, with a career-best seven interceptions. Most of his passes went to WR Doug Baldwin, who had 66 receptions for 825 yards and three touchdowns. TE Luke Wilson caught 22 passes for 362 yards and three touchdowns. RB Marshawn Lynch had a typically productive season, running for 1,306 yards and 13 touchdowns in 14 starts. He also added 37 receptions for 367 yards and four touchdowns through the air — the most receiving touchdowns on the team. The defense did well, as they have the for the past several seasons, ranking first in the league.
The addition of Graham since help provide a boost to the offense; he started 13 games last season and had 85 receptions for 889 yards and 10 touchdowns. If he can even come close to those numbers this season in a new offense, that would be big for the team and a huge improvement over the numbers Luke Wilson put up as the starting tight end last season. The Seahawks also improved their running back depth, signing veteran RB Fred Jackson after he was released by the Bills, offering a more-than-capable backup who has experience as a starter if he needs to step into the role if Lynch suffers an injury.
The Seahawks kick off their schedule with a Week 1 road game against the Rams, then face a tough Sunday night game on the road at the Packers in Week 2. They travel to Dallas to take on the Cowboys in Week 8, then following their bye week play the Cardinals at home in a prime-time game in Week 10. They also face tough matchups with the Steelers and Ravens in Weeks 12 and 14 respectively. The Seahawks end their season on the road with their second game against the Cardinals. It wont' necessarily be an easy road to another division title for the Seahawks, but they're still the best team in the division and should win it again, getting double-digit wins for the fourth straight season.
Source: http;//www.seahawks.com, http://www.pro-football-reference.com